Alliance Advocates 2018 Daily Blog
Alliance Advocates 2018 Daily Blog
Day 1
20 new Alliance Advocates from 13 countries gathered in Nairobi, Kenya for the third Alliance Advocate training and the first regional training in Africa.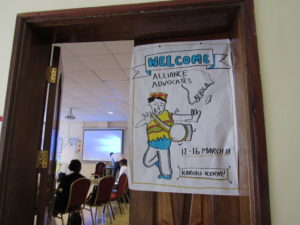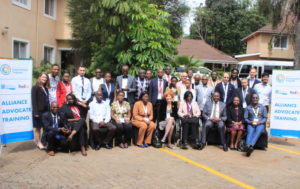 The training was opened by a panel of distinguished guests including Mr. Francis Meja, Director General of the National Transport and Safety Authority (NTSA), Dr. Gladwell Gathecha, Deputy Head of Noncommunicable Diseases, Ministry of Health, and Bright Oywaya, Executive Director, Association for Safe International Travel (ASIRT).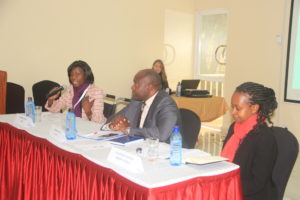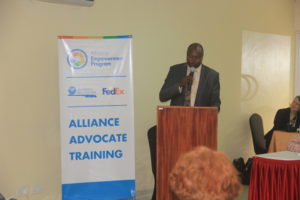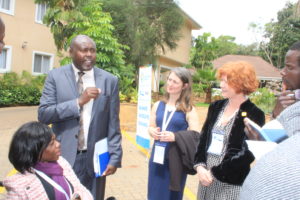 The training began with a pre-task, introductions, and interactive games, led by Floor and Manpreet from YOURS.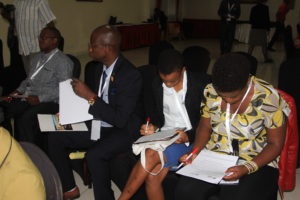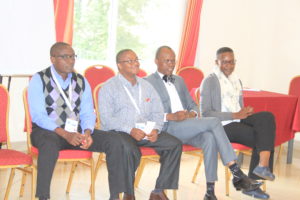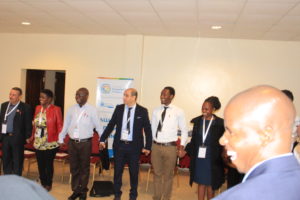 Day 1 featured presentations from Kacem Iaych and Melecki Khayesi from WHO, and Rachael Nganwa from iRAP.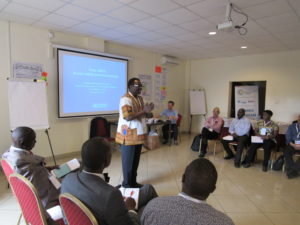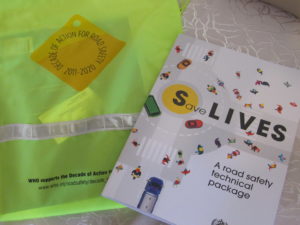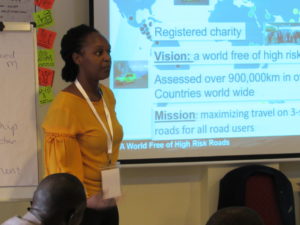 Day 2
Day 2 was all about the data. The Alliance Advocates started the day out in the field using the iRAP Star Rating for Schools methodology to record the road and traffic environment at five data points around a Nairobi school.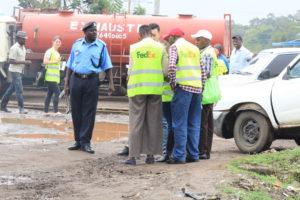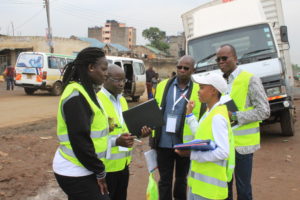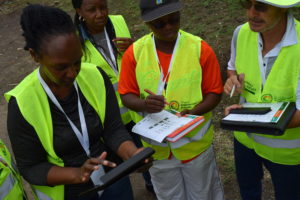 Back at base, the data was analyzed to find out the star rating of the road at the five data points. Each group discussed possible interventions that could bring the road up to a higher star rating. Suggestions included road markings, signage, and removal of hazards.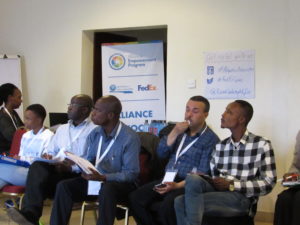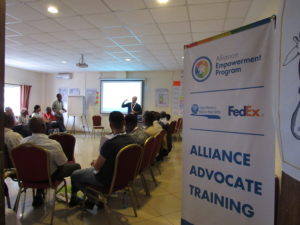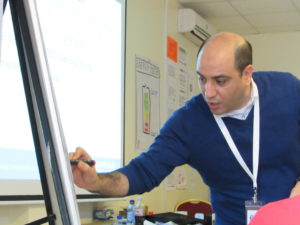 Day 3 
The morning of day 3 focused on advocacy using the advocacy wheel to design a message.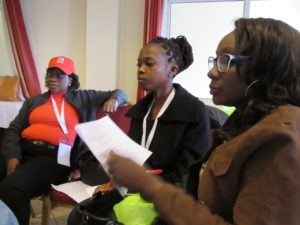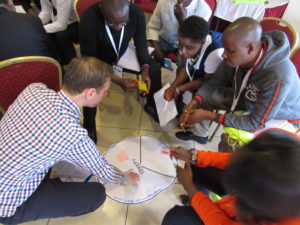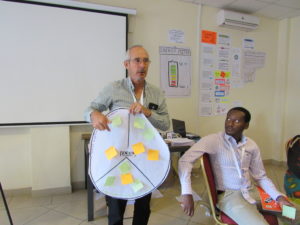 With an advocacy message in mind, the Advocates discussed how to present their message effectively.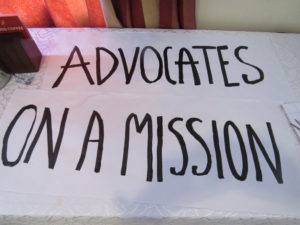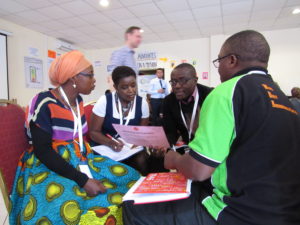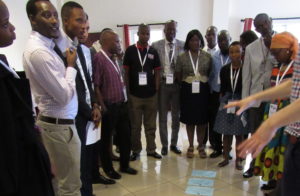 Day 4
The big day when the Alliance Advocates presented their findings and recommendations to improve safety around St Dominic's school to Kenyan policy makers.  The policy makers, who came from the National Transport and Safety Authority, Ministry of Education, and WHO, gave feedback to the Advocates on their presentations and gave their advice on how to engage decision makers to your message.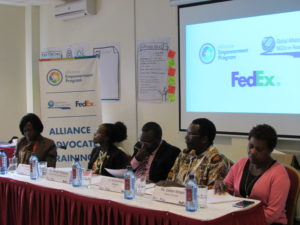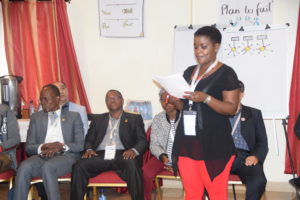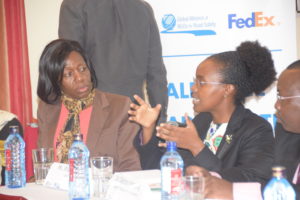 The highlight of the event was when Dr. Duncan Kibagong, NTSA, and Ms. Esther Kimani, Ministry of Health committed to making the roads around St Dominic's School safer for the 2000 children that walk there every day and to an ongoing dialogue with Kenyan road safety NGOs to implement the plans.
The event was filmed for Kenyan television and a press conference followed.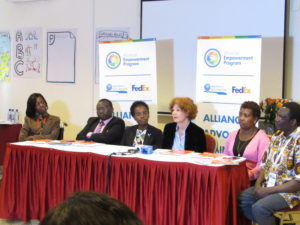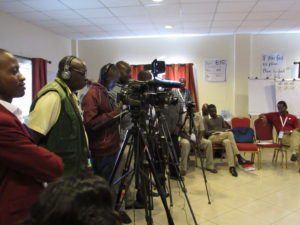 Day 5
The final day and and the final challenge: the new Alliance Advocates presented their action plans and received feedback from the Alliance, YOURS, and WHO. The action plans set out how the Alliance Advocates will use what they learned during the week to replicate the project and work towards safer school zones in their home countries.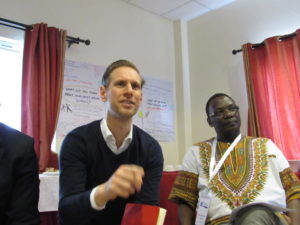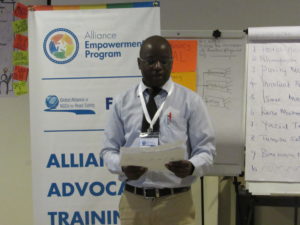 Finally, with work complete, it was graduation time.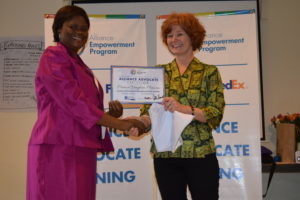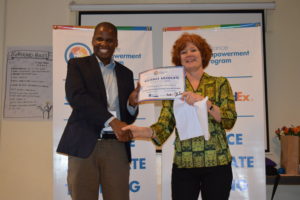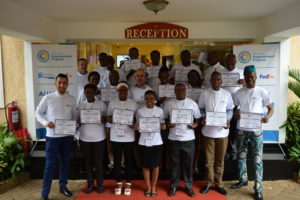 Congratulations Alliance Advocates!