Global Meeting Travel Subsidies
Global Meeting Travel Subsidies
The Alliance will have a limited number of subsidies available toward Alliance members' expenses to attend the Sixth Global Meeting of Nongovernmental Organizations Advocating for Road Safety and Road Victims. Members should also actively seek other funding sources as the Alliance will only be able to provide funding for a small number of members and funding will not cover all expenses.
You are advised to read the guidelines on this page and in the guidance notes HERE before completing your application using the link below.
What grants are available?
A range of grants will be available from US$100-1000.
What can the grant be used for?
Subsidies may be used toward but not limited to: registration and training fee, airfare, accommodation, visa, per diem, food, and transport.
What is the selection criteria?
To be eligible to apply for a travel subsidy, applicants must:
Be a member of the Alliance at the point of applying for the subsidy
Have already registered for the Global Meeting
Applications will be scored by a selection committee. Applications will be prioritized using the following criteria:
Only one member from each organization will be funded
Only one subsidy per person will be funded (some members represent several organizations)
A maximum of 1-3 grants will be awarded per country
Priority will be given to members from countries and regions with longer travel distances from Greece, with particular priority given to members in low- and middle-income countries. 
The selection committee will score applications based on the responses given in the application form. The maximum points awarded for each question are shown in the application form.
How can I apply for a subsidy?
Deadline for submission of applications is Sunday 21 October 2018 midnight GMT. Late applications will not be considered. You may submit your application in English, French or Spanish.
All applications should be submitted using the form HERE or by clicking on the button below. Guidance notes to help you write a good application, can be found HERE.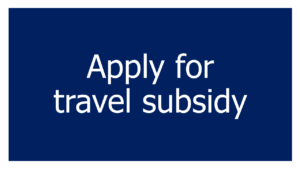 RETURN TO GLOBAL MEETING HOMEPAGE