Featured project
#Safe Riding Initiative - A National Campaign Dedicated To The Safety of Motorised Two Wheeler Riders is launched in Year 2018.
#Helmet India - TRAX is advocating for Standardized Helmets in India since 2014 .Government has taken stringent action and issues long awaited Notification for suggestions, to keep Helmet in the Mandatory list of BIS.
#Media Content Regulation Program - Dedicated to the Pillar No. 4 , Road User Behaviour.
We are advocating for Road Safety Guidelines for Advertising agencies, advertisers and Movies.
#Training of School Teachers, Students & Drivers, Campaign on Safe School Zone and Post Crash Management are continue.
Project Examples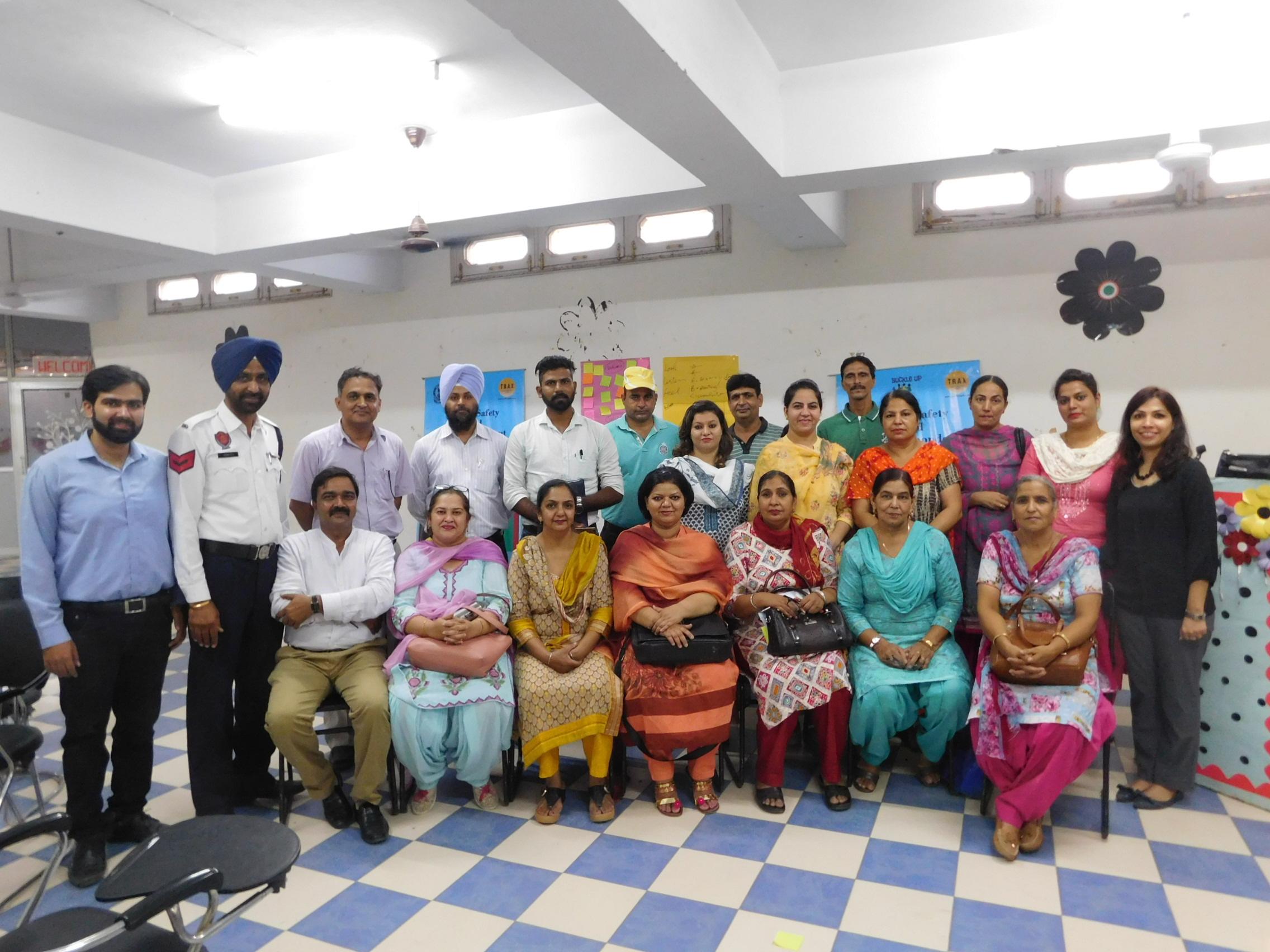 Train The Trainers Program with Government of Punjab
Road Safety Training to Teachers in Mohali, Punjab in association with Transport Department, Government of Punjab, India.
Information
Contact
TRAX S. SOCIETY
Rajni Gandhi

New Delhi DELHI 110055
A-303 & B-304 R G City Centre
D.B.Gupta Road
India
Phone:+ 91 9810274741
http://www.trafficzam.com

We have projects in
India
India
Type of road safety activities
Advocacy
Education
Infrastructure
Scientific Research
Victim Support
Our mission
TRAX advocates for 'Better Road Sense and Road Safety. Sensitizing masses through psychological approach to 'instill' the same in their day to day behavioral pattern.