Featured project
Every year, Alinagnon leads the organization of the World Day of Remembrance for road traffic victims in Benin. Through awareness raising campaigns and more emotional events such as marching with candles through the city, Alinagnon helps the cause of road traffic victims. Some of the poorest victims also benefit from financial help to pay their surgery bills. Alinagnon has several hundreads volunteers for these events and ensures national media coverage.
Project Examples
This is one of the strategic activities of ALINAGNON. It promotes self-education of the target groups of the NGO including schoolchildren, pupils and students through road safety clubs. Through this activity, ALINAGNON also strengthens the capacity of motorcycle taxi drivers, officials of bus companies, heads of driving schools, heads of road safety clubs, etc.. Trainings are organized according to the needs identified or expressed by the beneficiaries of the NGO actions.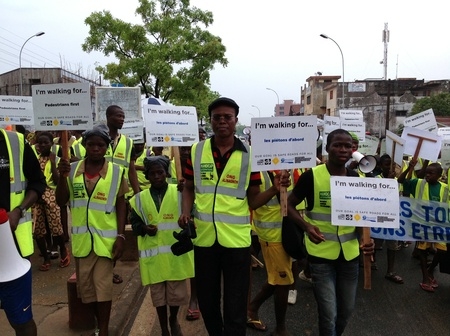 Through marches, TV and radio shows, Alinagnon encourages the authorities to use their power to promote road safety improvements.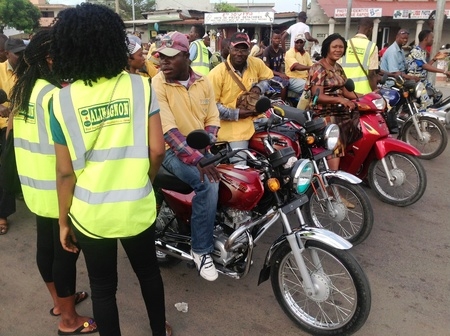 Awareness Raising Campaings
Since the establishment of ALINAGNON in 2009, awareness raising campaigns are conducted on a monthly basis. These activities take place at traffic lights, in schools and universities, moto taxi parks, with the intercity transit company, etc. The beneficiaries of these awareness sessions are the road users in general and youngsters in particular.
Information
Contact
ONG ALINAGNON
Casimir Migan
Coordonnateur
COTONOU LITTORAL 06BP3945
C/240 MIDOMBO

Benin
Phone:22995064912
http://www.alinagnon.org

We have projects in
Benin
Benin
Type of road safety activities
Advocacy
Education
Scientific Research
Victim Support
Our mission
The mission of ALINAGNON is to promote road safety education for road users through training, education, good governance, awareness raising campaigns and communication to create a behavior change.