Uganda Road Accident Reduction Network Organisation (URRENO)
Featured project
Road Safety Promotion: • Road safety education for schools. • Driver training • Public awareness raising Traffic Safety Management: • Accident analysis and prevention • Accident data collection and data analysis Road Safety Policy and Advocacy • Transport, traffic safety and society • Traffic police and road safety Post-accident Compensations Advocacy • Accident victim compensations • Insurance schemes • Awareness raising
Project Examples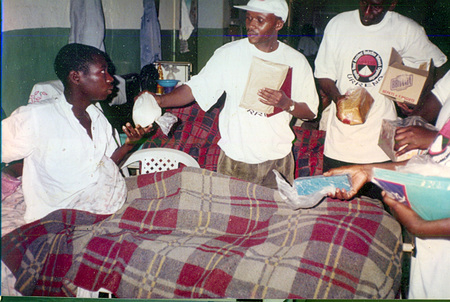 Assistance Of Accident Victims In 5 Major Hospitals In Kampala
The program distributed basic needs like food items to needy, beddings & counseling accident victims in six major hospitals in Kampala, organized donation of blood to Nakasero Blood Bank, increasing road safety awareness among road users and sensitize the public on insurance claims upon road accident occurrences.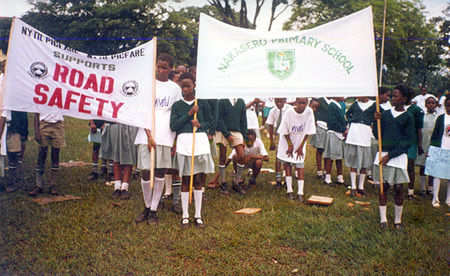 Road Safety Clubs Formation In Schools
URRENO piloted Road Safety Clubs in 10 Kampala schools to spearhead road safety through Community Participation approaches for cost effectiveness. Road safety education through Road Safety Club Systems was seen as an appropriate means of empowering school children to learn, practice and manage their road safety affairs to reduce the exposure to risk on roads. This project was to empower Kampala school going children to reduce their exposure to traffic problems.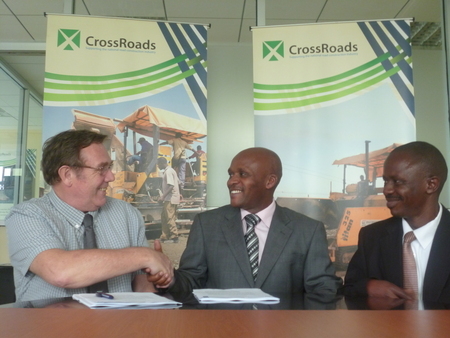 Signing The Road Safety Education Curriculum Roll-Out For P1 - P4 In Uganda
URRENO won a grant from CrossRoad Challenge Fund with funding from European Union and UKaid to roll-out the road safety education curriculum in 180 primary schools in Uganda. The project will involve the following: 1. Training of Trainers 2. Production of Road Safety Education Materials 3. Training of teachers 4. Advocacy meetings The project is running for one year with a total budget of UK£ 150,000 and its runing for one year ending in June 2014
Information
Contact
Uganda Road Accident Reduction Network Organisation (URRENO)
Cuthbert Isingoma
Program Director
Kampala Central Region 00256
Plot 1088 Buye Road Ntinda
Suit 4 Koli House
Uganda
Phone:+256772499185
http://www.urreno.org

We have projects in
Uganda
Uganda
Type of road safety activities
Advocacy
Education
Victim Support
Our mission
To reduce road injuries and death through road safety initiatives such as education, advocacy, Medicare and support innovation for safe people, safe roads and safe vehicles.