Round the World Roundtables
Round the World Roundtables
Round the World Roundtables are an ongoing element of the Alliance's #CommitToAct campaign. The roundtables are public events, organized by Alliance member NGOs, where local and national government authorities will make specific commitments for road safety action based on SMART targets. The aim of the roundtables is to strengthen NGOs' engagement with their governments through  meaningful commitments that can be tracked to make sure that they are put into action.
The roundtables are being held during the lead-up to the 3rd Global Ministerial Conference on Road Safety, in Sweden in February 2020. Commitments made at the Round the World Roundtables and the progress that has been made in putting them into action will be presented by the Alliance at the Ministerial Conference.
We hope that Alliance members around the world will take up the challenge to run a Round the World Roundtable. However, significant effort and engagement with decision makers is needed: Round the World Roundtables will almost certainly be the result of long term ongoing advocacy and existing relationships with decision makers. 
How can I get involved?
Read more about #CommitToAct and hear Lotte Brondum explain the overall campaign HERE.
Find out if you are ready to hold a Round the World Roundtable with the first part of our toolkit:
Events so far
Vietnam — 19 Marh 2019
The first roundtable event was held in Hanoi, Vietnam, and was attended by Jean Todt and Nguyen Van The, Minister of Transport and Permanent Vice Chairman of the National Traffic Safety Committee (NTSC). A commitment was made to increase helmet wearing among children, ban counterfeit helmets and enforce compliance of quality helmets, ensure successful implementation of the road safety action plan, and present these commitments at the 3rd Global Ministerial Conference on Road Safety in Sweden. Read the press release HERE.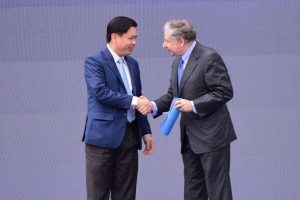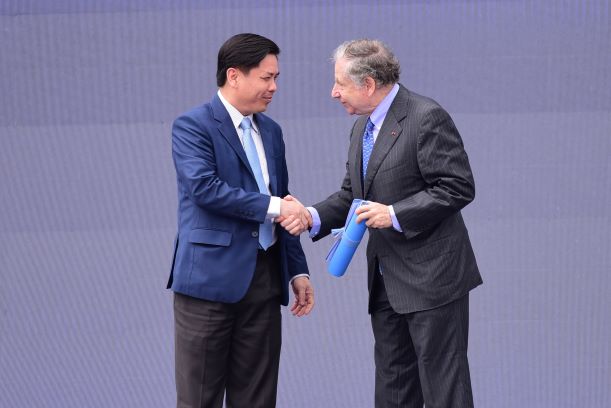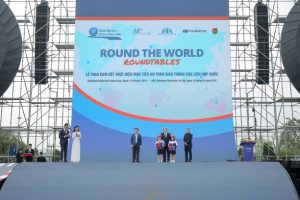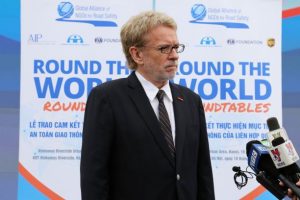 Ecuador — 2 August 2019
At the Round the World Roundtable in Ecuador, government agencies — including the ministries of Transportation and Public Works, Interior, Tourism, and Public Health, plus the transit authorities, municipalities, police, and judicial system — committed to work together to improve road safety awareness in the country. Read more HERE.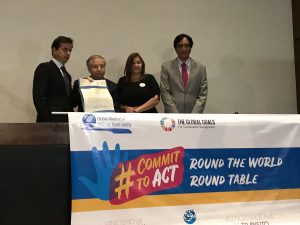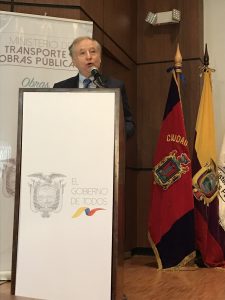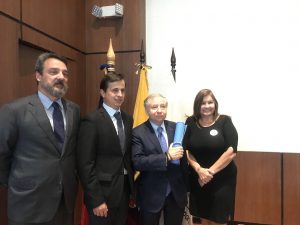 Colombia — 5 August 2019
Two roundtables were held in Bogotá, Colombia, on the same day. This was a significant opportunity for both the executive and legislative powers to give their commitment to act for child safety. At both roundtables, the same commitment was signed. The commitment, which Mary Bottagisio, of Colombian Alliance member Por la Via Por la Vida, had a key role in helping to draft, included promises for plans, policies, and programs to guarantee the safety of children and adolescents. Read more HERE.