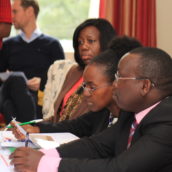 In November 2017, United Nations Member States reached consensus on a comprehensive set of global performance targets to measure progress and address road safety key risk areas. It includes 12 performance targets that are aligned with the Sustainable Development Goals 3.6 and 11.2 and the Global Plan for the Decade of Action for Road Safety 2011–2020. It is the Member States' responsibility to meet these targets, but Alliance Member NGOs have, at country level, an important role to play in supporting delivery, monitoring progress, and holding their governments to account.
We know many NGOs are still unsure of what the targets are, what they mean, and how they can be translated to tangible actions and direction.
To address this, we are creating three webinars for Alliance members and interested partners. They aim to show simple activities that can support delivery, monitor progress, and, overall, contribute meaningfully to the Sustainable Development Goals.
Sign Up
You can register to receive these webinars HERE or by clicking on the button below.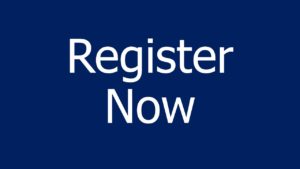 Following the series, participants may take an optional test to review their knowledge and receive an Alliance certificate if they achieve a successful result.
Objective
Acquire knowledge about the global road safety performance targets and indicators
Get ideas on how to work with them at country level
Decide which advocacy actions to strategically pursue
Overview
Webinar 1: Introduction to global road safety targets — the World Health Organization (WHO) will give an introduction to what the global road safety performance targets and indicators are, what they mean, how they are important to NGOs, and how WHO sees the role of NGOs.
Webinar 2: What is a national safety action plan — target 1 of the voluntary targets addresses national road safety action plans that most countries should already have in place. This webinar, led by Alliance member Vusal Rajabli, president of AMAK (Azerbaijan), will take participants through how they can work with this target. We will discuss where and how NGOs can locate their country's action plan, how to read it, and what information to look for to plan advocacy. Through the experience and learning of a fellow Alliance member, the webinar will also give a list of points that NGOs can follow to plan and take action in their own countries.
Webinar 3: How to plan my advocacy for my country's national action plan. Get advice on how to work with governments on a national action plan. In this webinar, Alliance member Bright Oywaya, ASIRT (Kenya), will present her work on advocating for a national action plan and give ideas on how NGOs can plot their own work.
Timeline
| | |
| --- | --- |
| 30 May 2018 | Sign up open |
| 13 June 2018 | Recommended sign up deadline |
| 14 June 2018 | First webinar published  |
| 21 June 2018 | Second webinar published |
| 28 June 2018 | Third webinar published |
| 28 June 2018 | Test sent to registered participants |
| 17 August 2018 | Deadline to submit test for a certificate |
| September 2018 | Test participants notified and certificates issued |