UNGRSW Photo Contest Winners
UNGRSW Photo Contest Winners
Category: Speed Management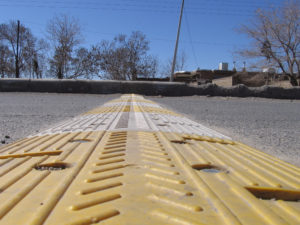 Road Safety Pioneers, Iran, for a close-up photo of a speed bump. Interventions such as speed bumps are simple, cheap and effective in reducing speed and preventing collisions.
Category: #SlowDown    

The Irish Road Victims Association (IRVA), Ireland, for their photo of an event attended by the emergency services, Irish Road Safety Authority, and students. The theme was "Who will take you home tonight? Taxi, police, ambulance or undertaker?"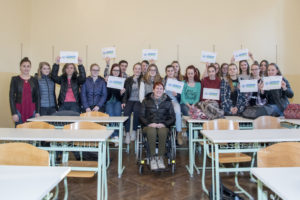 Zavod VOZIM, Slovenia, for a group photo taken after a preventative road safety workshop entitled "I still drive—but I cannot walk." The photo showed students of Biotehniška šola Maribor High School expressing their support for the #SlowDown campaign with their lecturer, Barbara, who was injured in a road crash.
Category: NGOs at Work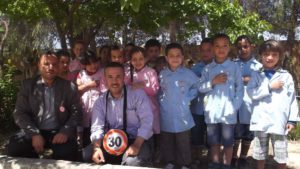 E-Consumer Protection Association, Algeria, for a photo showing children from Algeria holding 30 pins asking authorities to adopt 30 kilometers per hour as the speed limit around schools.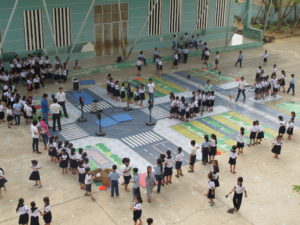 AIP Foundation, Vietnam, for a photo showing a teacher leading students through a pedestrian safety simulation in Ho Chi Minh City.
Click HERE to see more about UN Global Road Safety Week.