World Day of Remembrance Toolkit
World Day of Remembrance Toolkit
The toolkit below is designed to give you ideas and templates to run your World Day of Remembrance for Road Traffic Victims 2017 (WDoR). Before you start, we recommend that you:
Click on the file to view the complete toolkit in one folder (opens in Google Drive) or scroll down to view each element of the toolkit
Complete Toolkit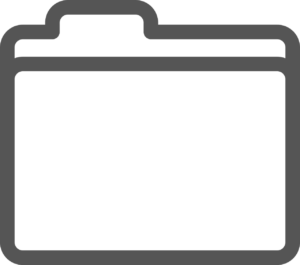 Complete TOOLKIT (opens in Google Drive)
Signboard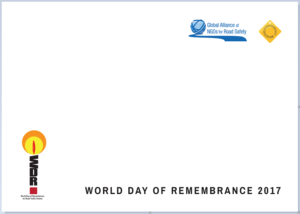 Click on the image to access the SIGNBOARD and how to use it.
Social media posts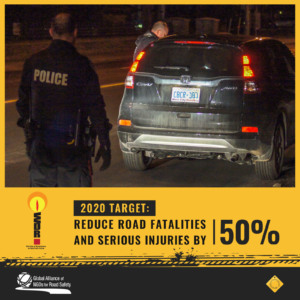 Click HERE to view and download the social media banners and suggested text.
Advocacy Guide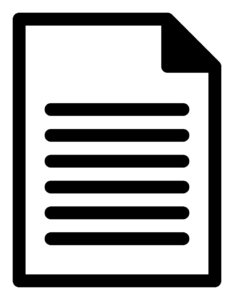 This short ADVOCACY GUIDE serves as a practical guide for activities that you can do to commemorate WDoR 2017. It links to tools that you can download and use to help design, organize and implement your WDoR plans. Please share the toolkit with your partners — we want it to be used as widely as possible.
 Template Advocacy Letters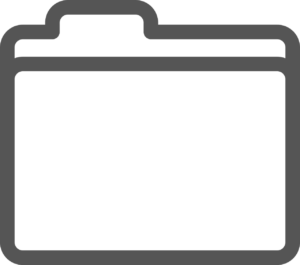 Find here TEMPLATE ADVOCACY LETTERS you can use:
Letter A (Invite)   Letter B (Invite dignitary)   Letter C (Request meeting)   Letter D (Invite media)   Letter E (Thanks)
Template Press Releases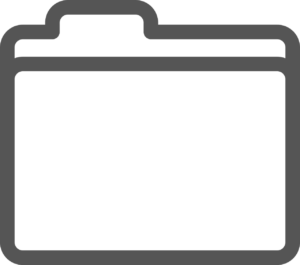 We have created two PRESS RELEASE TEMPLATES you can use:
Webinar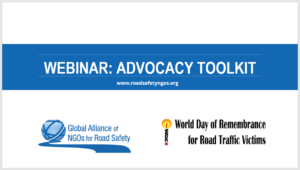 We recommend watching our short WEBINAR before using the toolkit.